The Best Destinations in France for Every Traveler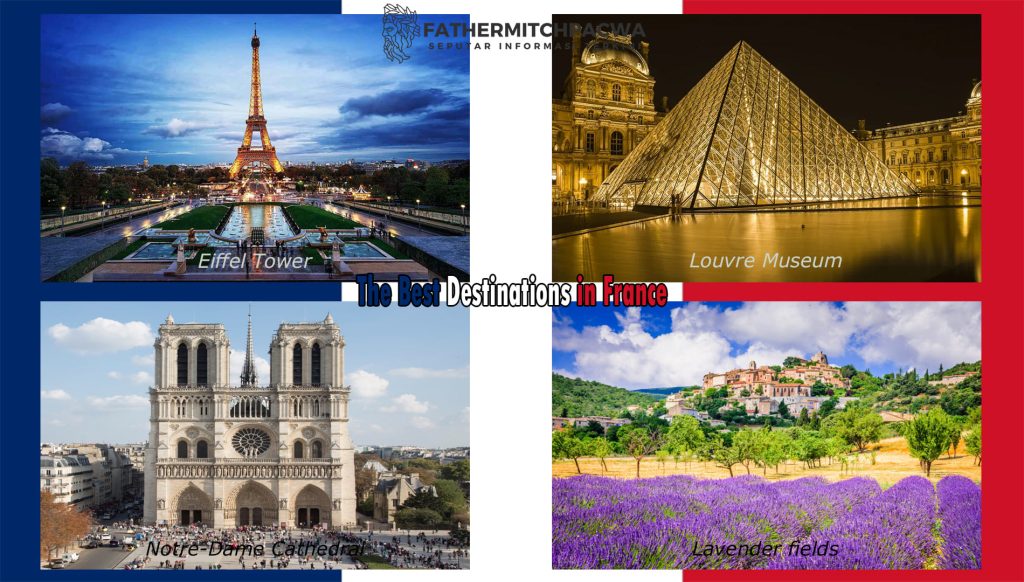 Introduction The Best Destinations in France
France, often referred to as the world's most visited country, is not just about Paris, the Eiffel Tower, or the Louvre. It boasts an array of travel experiences ranging from the snowy peaks of the Alps to the lavender fields of Provence. Dive in as we explore the best destinations in France that cater to every type of traveler.
Paris – The City of Love
Highlights: Eiffel Tower, the Louvre Museum, and Notre-Dame Cathedral.
Why visit: Paris is not just a city; it's an experience. The romantic Seine River, historical monuments, and world-class museums make it a must-visit.
Provence – A Lavender Dreamscape
Highlights: Lavender fields, Avignon's Palais des Papes, the old town of Aix-en-Provence.
Why visit: Enjoy the tranquil beauty of rolling hills and vineyards, and let the scent of lavender captivate your senses.
The French Riviera – Glamour and Beaches
Highlights: Cannes Film Festival, Nice's Promenade des Anglais, Saint-Tropez beaches.
Why visit: Crystal clear waters, a glittering coastline, and the glamour of French luxury.
Loire Valley – The Garden of France
Highlights: Châteaux, vineyards, and orchards.
Why visit: A UNESCO World Heritage site filled with historic villages, picturesque landscapes, and enchanting castles.
Normandy – Where History Meets Nature
Highlights: Mont St-Michel, D-Day beaches, Camembert cheese factories.
Why visit: Witness the blend of France's tumultuous history and serene beauty in its cliffs, beaches, and countryside.
Alsace – A Fairy-Tale Region
Highlights: Strasbourg Cathedral, Colmar's Little Venice, wine routes.
Why visit: Explore the Germanic and French fusion in this region, with its half-timbered houses and famous wines.
The French Alps – Adventure and Tranquility
Highlights: Chamonix, Grenoble, Annecy.
Why visit: Whether you're an adrenaline junkie or a nature lover, the French Alps offer skiing, hiking, and breathtaking panoramas.
Bordeaux – Wine Lover's Paradise
Highlights: Bordeaux wine, Cité du Vin museum, historic architecture.
Why visit: Dive into the heart of French wine culture and indulge in the world's most renowned vineyards.
Corsica – Island of Beauty
Highlights: Ajaccio, Calvi, the GR20 hiking trail.
Why visit: A blend of French and Italian cultures, Corsica offers mesmerizing beaches, rugged mountains, and historic towns.
Brittany – Mystical and Rugged
Highlights: Carnac stones, Breton folklore, seafood delicacies.
Why visit: Experience the Celtic roots, mystical landscapes, and coastal beauty of this unique region.
Conclusion The Best Destinations in France
France is a tapestry of experiences, waiting to be explored. From historical towns to scenic countryside, it offers something for every traveler. Book your tickets and set out on an unforgettable The Best Destinations in France journey.