Discover the Hidden Gems: Must-Visit Places in Cambodia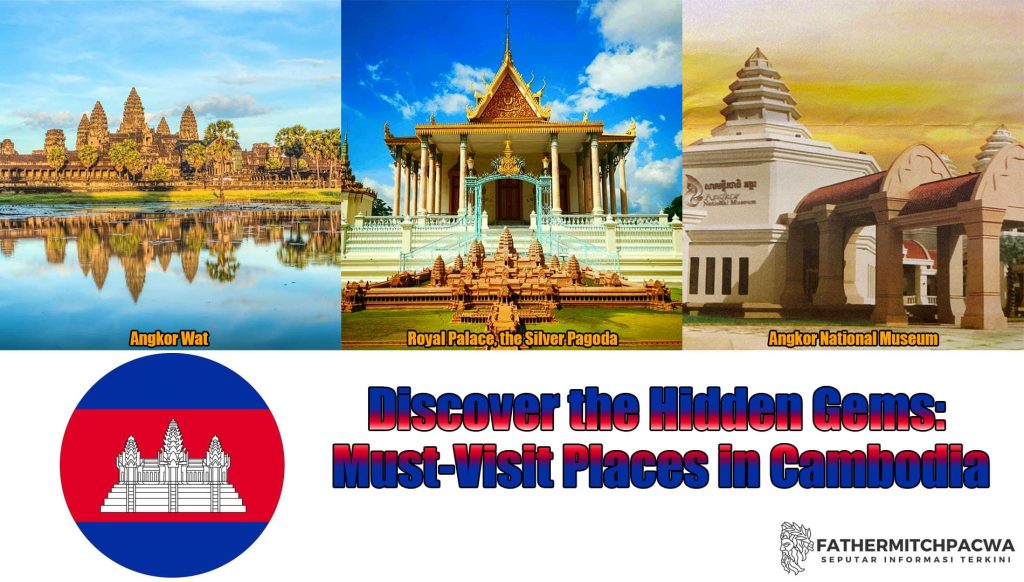 Introduction:
When it comes to Southeast Asian destinations, Cambodia is often overlooked but shouldn't be. This enchanting country is brimming with cultural treasures, ancient temples, lush landscapes, and vibrant cities. In this comprehensive guide, we'll take you on a journey through Cambodia's top attractions, ensuring you make the most of your visit. From the iconic Angkor Wat to serene river cruises, Cambodia offers a diverse range of experiences for every traveler.
Angkor Wat and Angkor Archaeological Park
No visit to Cambodia is complete without exploring the majestic temples of Angkor Wat. This UNESCO World Heritage site is the largest religious monument in the world and dates back to the 12th century. Discover the history, architecture, and symbolism of Angkor Wat, and don't forget to catch the sunrise over the iconic temple.
Siem Reap
The gateway to Angkor Wat, Siem Reap is a charming town filled with vibrant markets, street food stalls, and a lively nightlife scene. Explore the Old Market, visit the Cambodian Cultural Village, and enjoy a traditional Apsara dance performance.
Phnom Penh
Cambodia's capital city, Phnom Penh, is a bustling metropolis with a rich history. Pay your respects at the Tuol Sleng Genocide Museum and the Killing Fields, and then explore the Royal Palace and Silver Pagoda to witness the country's royal heritage.
Sihanoukville and the Cambodian Coast
For some beach relaxation, head to Sihanoukville and the nearby islands. With its pristine beaches and clear waters, it's an ideal spot for swimming, snorkeling, and sunbathing. Don't miss out on fresh seafood at the local restaurants.
Battambang
Experience Cambodia's countryside charm in Battambang. Discover the Bamboo Train, explore the bat caves of Phnom Sampeau, and take a leisurely bike ride through the picturesque countryside.
Tonle Sap Lake
Embark on a boat tour of Tonle Sap Lake, Southeast Asia's largest freshwater lake. Explore floating villages, see local wildlife, and gain insight into the lives of the people who call this unique ecosystem home.
Banteay Srei
Known as the "Citadel of Women," Banteay Srei is a smaller but intricately detailed temple located near Angkor Wat. Its pink sandstone carvings are renowned for their beauty and detail, making it a must-visit for architecture enthusiasts.
Koh Rong and Koh Rong Samloem
If you're looking for a more secluded island experience, head to Koh Rong and Koh Rong Samloem. These islands offer pristine beaches, crystal-clear waters, and a tranquil atmosphere, perfect for relaxation and water activities.
Preah Vihear Temple
Situated on a clifftop overlooking Cambodia's northern plains, Preah Vihear Temple boasts breathtaking panoramic views. This UNESCO-listed temple is a testament to Khmer architecture and history.
Conclusion:
Cambodia is a land of contrasts, where ancient temples coexist with vibrant cities and idyllic beaches. Whether you're a history buff, an adventure seeker, or a beach lover, Cambodia has something to offer. Make the most of your trip by exploring these must-visit places, and you'll leave with unforgettable memories of this captivating country.